Whew! Another big week in hurly-burly. Here are some of the stories that caught our attention while we waited out the snowstorm:
Christian persecution update:
After Trump and his shambling, punch-drunk administration passes into history, the Left in power is going to double down on punishing conservative Christians for having collaborated with Trump. Trump critics like Russell Moore will be treated no better than Trump lovers like Robert Jeffress. It's coming.
Liberty U CIO: I was expecting $50,000 to rig online polls for Trump. Instead I got a bag stuffed with cash–$13,000 and a boxing glove, at CHE.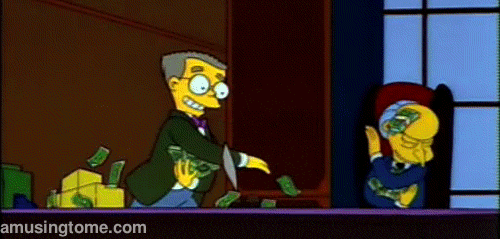 David Swartz on convict leasing and $$$ for Southern Baptist Seminary, at AB.
Is this a glimmer of good news? Students don't want a university without a history major, at NYT.
Can conservatives ever really overcome their legacy of racism? A profile of some who are trying, at R&P.
Diploma mills are alive and well, at HC.
For a mere $180, instantdegrees.com offers Ph.D.s in everything from Gnostic Theology to Tourism and Hotel Management.
Ewww: some companies are paying teachers to serve as "brand ambassadors" in their classrooms, at NEPC.
LA Teacher Strikes—News 'n' Views:
When we lambaste the charter schools that urban parents may choose as undermining public education, but say nothing of the urban private schools and exclusive suburban public schools that enable affluent parents to exit struggling districts, we not only apply a dangerous double-standard, but we also place the blame for low-performing schools on those who must attend them.
these modern walkouts are about the very idea that public schools should be kept healthy at all.
Numerous Latino teachers repeatedly told me that a sense of solidarity with their students is what's driving them to the picket lines—a profoundly personal connection to those children, and a fear that current school conditions are not serving them.